About me
My TOU
My tutorials are written by me and are the results of my own imagination. Any resemblance to another tutorial are purely coincidental.

Please DO NOT claim any of my tutorials as your own.

You may us my tutorials for challenges but please link to my tutorial on my blog.

You may not translate my tutorials.

DO NOT RIP MY TAGS

If you have any questions regarding my tutorials, please feel free to email me at gwils2007@gmail.com

Thank you.
My FTU Tutorials are now located on my FTU blog. Please click on My FTU Tutorials on the top bar to access it.
Thank you.

Saturday, November 19, 2016
With so much happening in my R/L I have taken a break from tutorial writing but once in a while I like to create something lol.
Here is my results using a beautiful FTU kit by Carita Creationz called Winter Kisses. You can find the kit at Carita's blog here.
Here is what I came up with.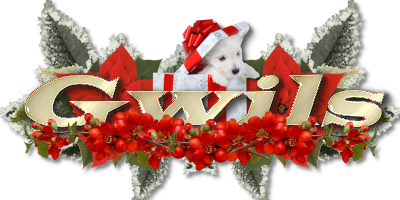 Labels

Blog Archive